It is with great pleasure that we announce that two of our products won the InStyle Best Beauty Buys award. Best Beauty Buys is a unique event organized by the prestigious international editions of InStyle magazine.
It's in the latest issue of November 2010 that InStyle magazine has revealed the winners.
Our Hypnotic Eye Potion won the "editor's choice" award: an eye cream with intense and immediately visible anti-aging effects (and lifting concealer) that enhances natural defenses of your skin. "A cream rich in peptides with arnica extracts that smoothes away the crow's feet. It brightens the skin in the way that we can't resist and we apply it also on the high part of the cheeks"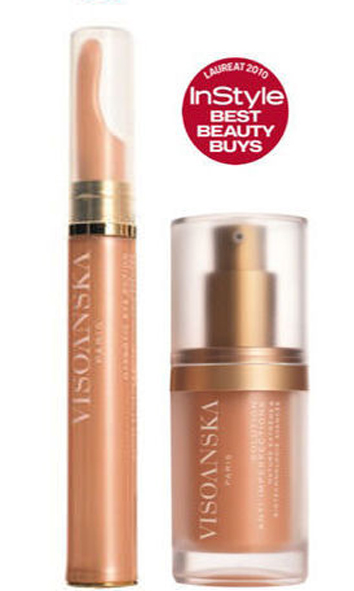 Another winner is Solution Anti-Imperfection, a concentrate that corrects imperfections and clogged pores, reduces shine and redness for an even complexion. " Not only 18-years-old have problems with oily skin. In only one week's time, this serum improved considerably a skin with imperfections of our 30-years-old "testing volunteer". It was a pleasure to look at her skin that was not only smoothed and clean thanks to the salicylic acid, but also nourished and with a healthy glow thanks to peptides and algae.
We are extremely happy about this award and we thank all the users and the InStyle Magazine for this recognition!